Company News
Company News
Celestial company won 2013 China Battery hundred companies
Published:2014-08-05
Sponsored by the Chinese Chemical and Physical Power Industry Association, Huajieyongta Technology (Beijing) Co., Ltd. hosted the "2014 China's battery industry market will be" in Beijing - Schoenbrunn Palace Hotel successfully concluded a. Assembly announced the "2013 China's battery industry hundred enterprises ranked" Super Viagra Group 5.683.873 million in sales revenue topped the top hundred companies, days to the Group ranked second with 5.666.097 ten thousand yuan, Guangzhou Tiger head Group 3,510,410 yuan ranked No. 11, Guangzhou Tian Industrial Co., Ltd. was invited to attend the conference, and successfully entered the battery industry hundred of the column.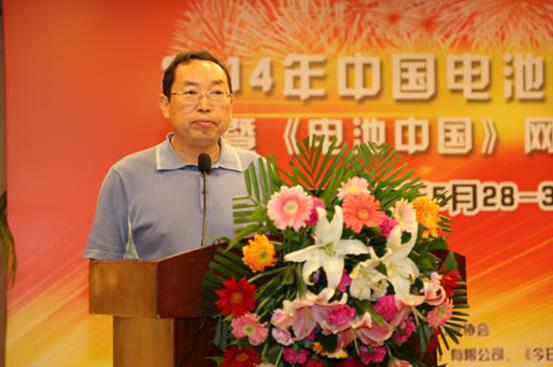 Liu Yanlong Secretary-General entitled "2013 China Battery Industry Analysis," the newspaper.
2014 annual meeting of China's battery industry market has attracted many domestic and foreign experts and scholars industry bodies and companies involved in the well-known and widespread concern. By analyzing the annual meeting of the battery industry development status and trends, elaborate international market dynamics, for the healthy development of the industry and provides guidance on rational investment, laying a solid foundation for improving product quality and increase technological innovation. Chinese Chemical and Physical Power Industry Association Liu Yanlong Secretary-General at the meeting issued the "2013 China Battery Industry Analysis" report. He said that in 2013 the international market is weak overall demand for batteries, growing trade protectionism, coupled with domestic environmental pressure increases, resulting in China's battery industry slowdown. Under the impetus of the new round of domestic economic reforms and policy of expanding domestic demand, consumption and battery-related automotive, communications, electric bicycles, smart phones, consumer applications and information of new energy products continues to grow. Expected 2014 domestic PV market installed capacity is expected to reach 12 billion watts; 2014 ~ 2015 China will promote all types of new energy vehicles more than 330,000, the demand for lithium-ion batteries will reach 10 billion watts, the lithium-ion battery new sales income of 200 billion yuan; with the advancement of domestic and 4G network construction, the demand for the communication spare lithium-ion batteries also will further increase.